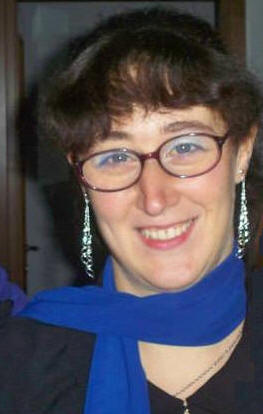 NOME: Gabriella
COGNOME: Battiato
RUOLO: Speaker
DATA DI NASCITA: 28 giugno 1984
CANZONE PREFERITA: "I believe" di Stephen Gately
FILM PREFERITO: "Pretty Princess"
LIBRO PREFERITO: "Il Signore degli anelli" di J.R.R. Tolkien
MESSAGGIO PER GLI ASCOLTATORI: "So, impossible as they may seem you've got to fight for every dream cos who's to know which one you let go would have made you complete..." - "You showed me faith is not blind I don't need wings to help me fly miracles happen, once in a while when you believe. You showed me dreams come to life that taking a chance on us was right all things will come with a little time when you believe..."